Ranked #1 Best Custom Home Builder in Cincinnati by Home Builder Digest in January 2020, Sterling Homes is known and recognized for their ability to balance style with function, putting a fresh face on classic designs with a creative flair that wins over clients and wows HOMEARAMA® visitors.
Sterling Homes has won numerous HOMEARAMA awards for everything from "Best Overall Home" to "Best Décor" and numerous first and second place awards in several categories including kitchen, outdoor living, floor plan, exterior and master bath. The recognition from the community is part of what makes the work rewarding for owner Brad Olinger, but more fulfilling than that is knowing that "we have delivered upon our promise to our clients, building homes of their dreams."

And build dream homes, they do. With a commitment to quality master craftsmanship, Sterling Homes has assembled a team of architects, carpenters, installers, contractors and designers who each play a role in delivering a dream. Each is a master craftsperson and adheres to the highest standards in luxury custom home building, while offering the newest developments in the field. To ensure the best possible result, Brad carefully inspects every detail of every home, staying dedicated to the trusted relationship he builds with each of his clients.

It's Personal
Building a trusted relationship with the homeowners throughout the building process is one of the ways that sets Sterling Homes apart from other builders. When you work with Brad and the Sterling Homes team, you become like a family member and they pride themselves in nurturing and maintaining these relationships for many years after the move-in date.
During the process of building your home, the team works to create a livable space that matches your lifestyle, with careful consideration to optimizing light, planning for views and paying attention to your everyday experiences to make sure that you end up with a home that feels right for you, a home that delivers the perfect flow and function for your life.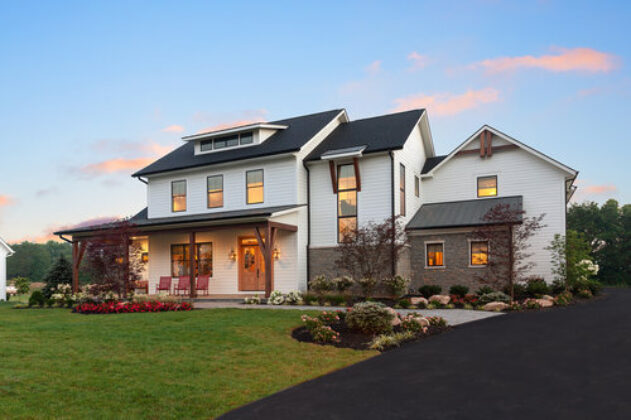 Green Building and More
Another way Sterling Homes can support you in the building of your dream home is to help create a home that incorporates elements of green building so you can implement some practical changes to make your home more efficient, healthier and safer. Designing more sustainable homes is at the heart and core of what Sterling Homes does, and they want to make sure that your home will support a better quality of life for you for years to come. Most Sterling Homes' clients choose to build green due to both the environmental benefits and the long-term bottom line savings.


However you decide to build your dream home, Sterling Homes stands out in their ability to optimize your home's value by selecting the only the best materials and products on the market, while still remaining within your desired budget. You will end up with a home that exceeds your expectations and impresses your guests while also walking away with a lifelong relationship with the Sterling Homes team.
Call Sterling Homes today at (513) 659-5361 or visit their website at www.sterlinghomescincinnati.com to get started building the home of your dreams.